Home insulation is the single biggest factor in preventing money and heat loss. It keeps the heat in during winter and the house cool in the summer – so you don't waste unnecessary money on heating and cooling.
Because whatever type of building it is, the average home in Ireland loses around 40% of heat through its walls and roof. That's a staggering waste of energy and money, and the only way to avoid it is to insulate your house properly.
What type of insulation is best for my house?
We are using Soltherm insulation solutions.
There are many types of home insulation, from internal and external wall thermal insulation attic / roof heat proofing. Insulation services provided by Minde Construction:
Economical system ideal for single family homes.

For buildings situated near big industrial areas

Protects buildings exposed to  adverse weather conditions

Offers added protection to buildings prone to damage
If you're building a house or want to make your existing home more energy-efficient, we can help you with expert advice, products and systems specification and installation. Before specifying a solution, we look at your home's aspect, design and your budget to work out how you can get the best results from the money you spend.
And remember, insulation is maintenance free. You will continue to enjoy the savings year after year!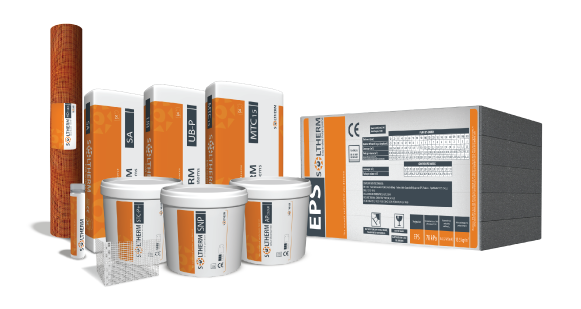 What makes Soltherm unique?
Excellently matched products

Ensures that moisture is driven to the exterior

Lasting & vivid colours, which don't fade

Prevents algae and fungi growth

Prevents internal wall damage from water

Self-cleaning effect by rainfall

Little or no maintenance costs
The Soltherm external insulation range is specially designed for the damp Irish climate.
Due to its unique properties, it can easily be applied on damp and cold days that are so typical of our Irish winter months.